Last updated on: July 13, 2020
Pumpkin Date Coffee Cake

Topping

1/4 cup all purpose flour

1/4 cup sugar

1/2 teaspoon cinnamon

3 tablespoons butter

Coffee Cake

2 cups all purpose flour

1 cup sugar

3 teaspoons baking powder

1 teaspoon pumpkin pie spice

1/2 teaspoon baking soda

1/2 teaspoon salt

2 eggs

1 cup canned pumpkin

1/3 cup orange juice

1/4 cup butter (melted)

1 teaspoon grated orange peel

1 cup chopped nuts

1/2 cup chopped dates

Glaze

1.2 cup powdered sugar

1 teaspoon grated orange peel

1 to 2 tablespoons orange juice

In a small bowl, combine all topping ingredients except butter; mix well.  Using pastry blender or fork, cut in 3 tablespoons butter until mixture resembles course crumbs.  Set aside.

Heat oven to 375° F.  Grease 10-inch tube pan.  In large bowl, combine 2 cups flour, 1 cup sugar, baking powder, pumpkin pie spice, baking soda, and salt; mix well.  Beat eggs in small bowl.  Stir in pumpkin, 1/3 cup orange juice, 1/4 cup butter, and 1 teaspoon orange peel. 

Add to dry ingredients, stirring just until dry ingredients are moistened. Stir in nuts and dates.  Spoon batter into greased pan; sprinkle with topping.

Bake at 375° F for 40 to 45 minutes or until toothpick inserted in center comes out clean.  cool 30 minutes; remove from pan.

In small bowl, blend all glaze ingredients, adding enough orange juice for desired drizzling consistency.  Drizzle over warm cake. 

Serve warm or cool.

Welcome to Nikki's Tea Party

Hello and welcome to my Web site. It's time to get out of the cold and find a nice warm place to relax. After work, I like to put on a cute outfit and then sit with a nice drink. During the weekends, I like to visit my friends or do a little traveling. Winter and spring nights are so romantic…I love to hold hands with someone special as we walk along a park. The cool night air feels so good as I feel the breeze between my legs. We'll stop to embrace each other and give long passionate kissed under the moon lit sky.

Winter and spring hold a lot of great memories while growing up. Because we would get some time off from school, it allowed my sister and me to spend time with our cousins. Because of the colder weather, we were often snuggle with each other. Because of this, we were not afraid to bare our dreams and desires with each other. We not only shed our clothes in front of each other, but also our inhibitions.

The spring time always brings out the romantic side in me. I love sharing a warm drink with someone when it's cool and breezy outside. Why don't you sit next to me and let me offer you something refreshing—me! We can get dressed up, tell some stories, listen to some music, and share some tea.

Enjoy yourself as we get dressed up, tell some stories, and share some tea.

Let's Make Some Food

Let's warm up the oven and fill the place with the smells of baking.  Here's something fun to make.




Updated on: July 13, 2020
Get Into My Clothes

I just opened a shop on CafePress. The shop is called Tea Time with Nikki. I just started to design some shirts and other products that are for sale at:

The shirts look good. They are available for men's and women's styles. I also like all the different types of glasses and mugs. My favorite items are the shower curtain and the flip flops.

There are only a limited number of designs right now, but in the next few weeks, I plan to design more. Please visit Tea with Nikki often to see what's new!

Thanks.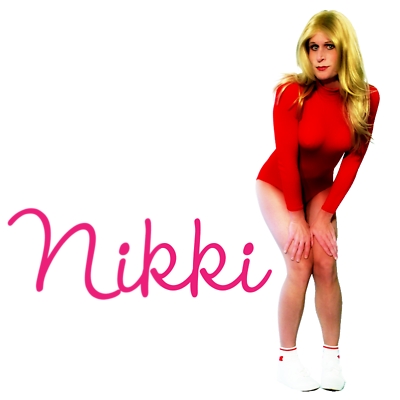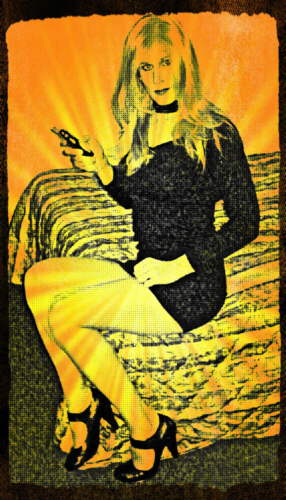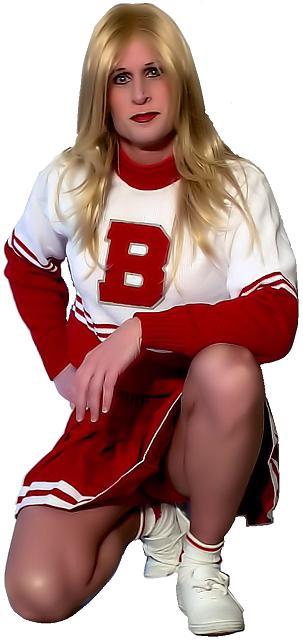 Getting Ready for the Warmer Weather

Hello and welcome everyone! It seems that warmer weather will soon arrive. I love sharing some iced tea with someone when it's warm outside.

Why don't you come on inside with me and let me offer you something refreshing—me! After being outside, it's nice to have a place where we can relax and cool off.  Enjoy yourself as we get dressed up, tell some stories, and share some tea.

Since it's been hot, I haven't been out too much. Instead, I've been staying inside listening to music while I shop online for some cute clothes for going out at night as well as looking for something pretty for special occasions. Here's a list of some of my favorite outfits:

Sundresses for warm breezy nights.

Short plaid skirt with a polo shirt and thigh high stockings.

Cute shirt with tweed shorts and black pantyhose.

Denim mini skirt with long-sleeve turtle neck shirt.

Of course, I like any outfit that includes a short skirt. I also have lots of dresses that I like. Don't forget about shoes—especially ones with high heels! A basic black pump seems to go with everything, but I do have some other cute shoes that I like.