Tea Time with Nikki Decatt--Basement
Welcome

Welcome to my basement.  This is my special place where I can go to relax after a busy day at work. It's also a place where I can be with my friends and share our secrets and fantasies. We'll put on some fancy clothes or costumes to help us release our inhibitions. Then we'll share some wine and put on some music in the background as we relax on the sofa.

I like to wear short skirts or dresses because they make me feel so free and feminine. I don't mind if someone gets a peek between my legs every now and then. Don't be shy--you can look!

As you can tell, I like to show off my body. Many people have complemented me about my legs. Some people are even turned on by my shoes. I like shoes with high heels because they make me feel sexy. Of course, I have some shoes with smaller heels because they look cute!

Every now and then, I like to find a little excitement. I try to fulfill my fantasies or relive my experiences of when I was growing up. Sometimes my fantasies are a little strange--so don't be shocked!

When I can find some free time, I like writing to interesting people. 

If you want to be friends, you can write to me at Tea_Girl36B@yahoo.com.  Why don't you share a few secrets with me!

I'd love to tell you some of my stories and show you some of my pictures.


Updated on: October 11, 2018
Get Into My Clothes

I just opened a shop on CafePress. The shop is called
Tea with Nikki
. I just started to design some shirts and other products that are for sale at
http://www.cafepress.com/teawithnikki
.
The shirts look good. They are available for men's and women's styles. I also like all the different types of glasses and mugs. My favorite items are the shower curtain and the flip flops.

There are only a limited number of designs right now, but in the next few weeks, I plan to design more. Please visit Tea with Nikki often to see what's new!

Thanks.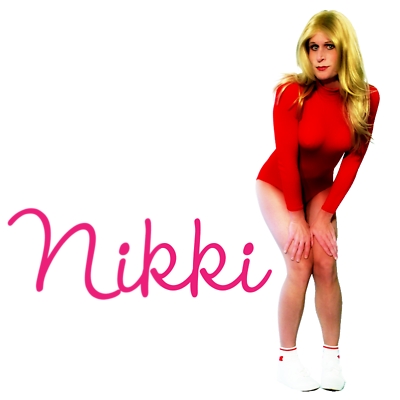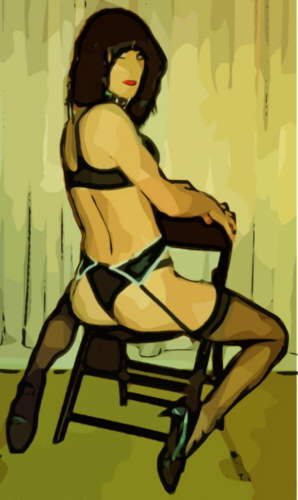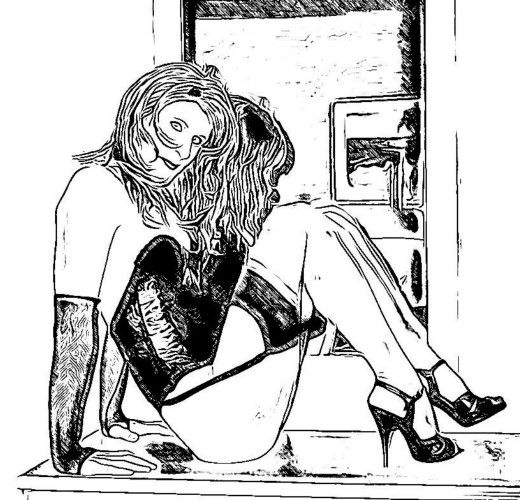 Adult Party Games 

Spin the Bottle. A popular party game was spin the bottle. A group of us would sit around in a circle, and then someone would spin an empty bottle. Whoever the bottle pointed to had to kiss the person who spun the bottle. At first, you did not have to kiss people of your same gender. Later on, it didn't matter who the bottle pointed to—you kissed! Spinning the bottle could also be part of other games such as who you selected for truth or dare or who you selected for seven minutes in heaven. 

I remember playing this game at one party, because there was a really cute girl there that I wanted to kiss. Just as we were finishing the game, her bottle pointed to me. I sat down next to her and placed my arms on her shoulders. As we smiled, there was an awkward pause. Slowly, we began kissing. We began to kiss more passionately and hold each other tighter. We leaned forward and pressed against each other's breasts. I let out a moan as her nipples touched me. She put her arms around my neck and allowed me to play with her nipples. After the game, we found a private area and made out for the rest of the night. We would continue our relationship throughout school.

Truth or Dare. Another game to play as a group was truth or dare. We took turns asking each other to choose between answering truthfully a question and doing a dare. We asked each other personal questions usually about their romantic interests. As we got a little older, the dares went from silly stunts to creative activities that involved our sexual curiosity. With smaller groups, we could perform naked or sexual dares that were to be performed in front of all the others. Sometimes we even did the dares together especially if it involved nudity such as skinny dipping or streaking.

One boy dared me to make him ejaculate in less than a minute. I pulled his pants down and put my hand around his cock. As time started, I began to jerk him off as I kissed the base of his penis. I continued stroking him and sped up my pace as time counted down. Faster and faster I went until finally he exploded in orgasm—in just under a minute!

Seven Minutes in Heaven. After using the spin the bottle method to select someone, you and your partner would go into a closet or other private area for seven minutes. With a willing partner, we would usually kiss and make out, but we would also touch each other's body in the darkness. You can let done your inhibitions (if you were quiet) because it was dark and no one was watching.

At one party, I went outside to the backyard with a really handsome boy that I selected. As we kissed, he had his hands under the back of my skirt and I had one hand down the front of his pants touching him. We continued kissing and as I felt him become erect. I unbuttoned his pants and pulled them down. I knelt down and kissed his erection and then I placed it into my mouth. Slowly, it would go in and out as I glided him deeper and deeper inside of my mouth. It was so much fun to suck on him as he moaned with delight before he climaxed.

A Special Party 

A little while ago, my friend came over for the weekend. She was wearing a tank top with some shorts that really showed off her shapely body. We shared a few drinks together as we sat out on the balcony. As we chatted, I couldn't help but to look at her gorgeous legs and thighs.

As she adjusted her sitting positions, I could see up her shorts. Her lack of under wear allowed me to enjoy a peek at her crotch and butt. I complemented her on her legs and told her how attractive she was. She thanked me and returned the compliment. As we talked, we had our hands on each other's knees. She slowly glided her hands up my thigh and began to slowly put her hand under my skirt. I followed and slowly glided my hand over her soft, smooth thighs and then began to put my hand under her shorts.

As we smiled, there was an awkward pause. Slowly, we began to lean toward each other—our lips getting closer together. We pressed our lips against each other's. Her lips were so warm and soft. I put my arms around her and pressed harder against her lips. Her hands held me tightly around my waist. As we kissed, our tongues seemed to dance in each other's mouths. Deeper and deeper we drove our tongues and tighter and tighter we held onto each other.

We put our arms around each other's waist as we continued kissing. We leaned forward and pressed against each other's breasts. I let out a moan as her nipples touched me. She put her arms around my neck and allowed me to play with her nipples. 

As we kissed, our hands slowly moved back down each other's bodies. We became so excited that our bodies were moving in rhythm together. We let our tongues explore each other's mouth—going deeper and deeper. I was getting so excited kissing her and exploring her body. I can't believe that my best friend and I are making out!

I got on top of her as we lay on the couch. I moved my hand along her waist and down her body. As she became wet, I penetrated her with my fingers. She was so excited as I drove my fingers deep into her pussy. Soon, she was starting to climax.

And, in the midst of her orgasm she burst out, "Oh God, I love you Nikki!" With that, we drove our tongues deep into each other's mouths.

We held each other tightly as she caught her breath. I can't believe the pleasure that I just had with my best friend. "That was amazing," she said. "I hope that you'll do that again." We looked in each other's eyes and I knew that we just took our friendship to a new level and there will be more pleasure we will share together.